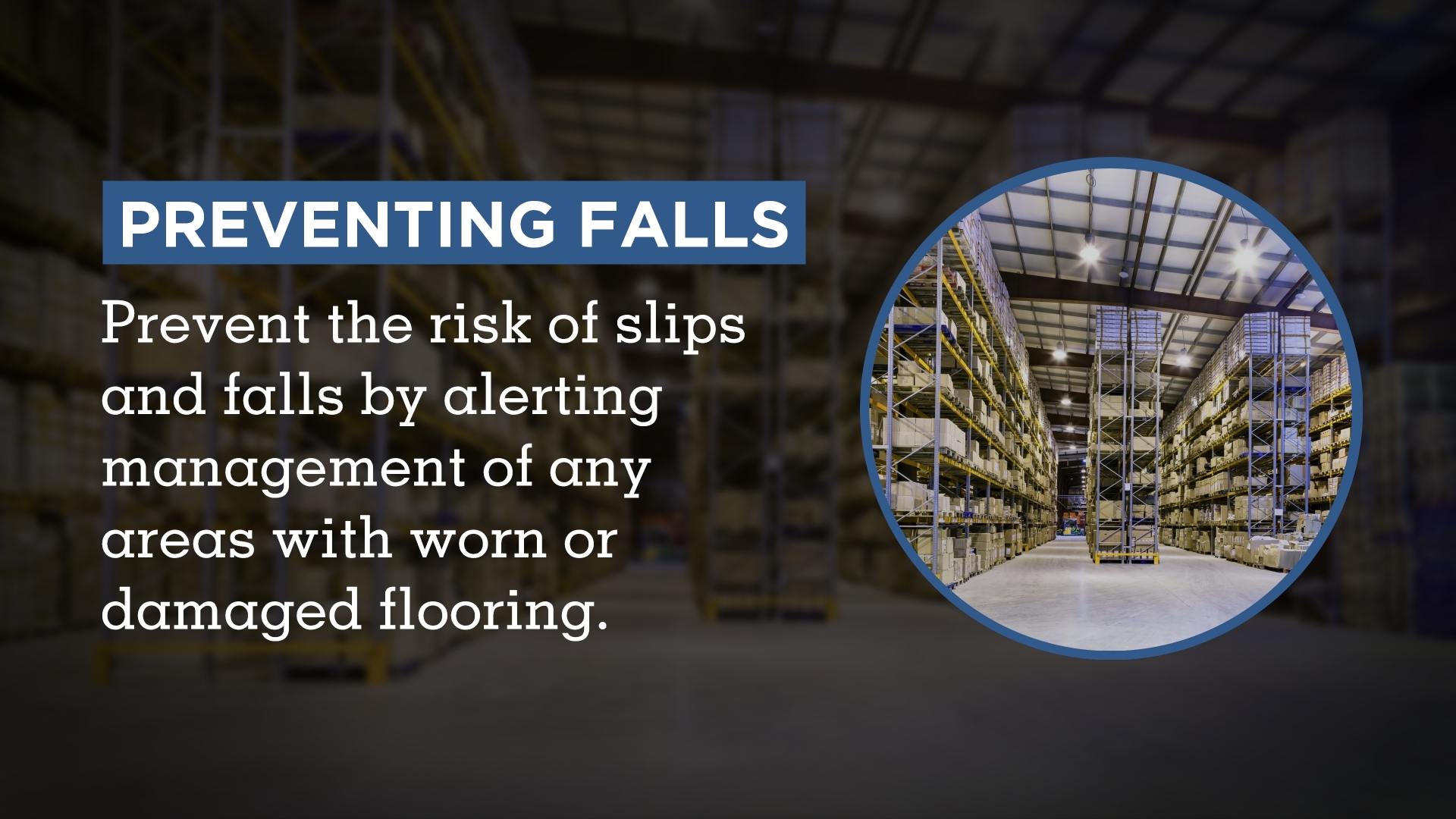 Take another step to keep your employees safe with eye-catching, important safety tips related to OSHA topics. Available in 4K resolution.
More Details

There are hundreds of ways that things could go wrong at work and there is an entire government organization (OSHA) legally binding companies to provide a safe environment for their employees. These tips are meant to provide a supplemental stream of helpful tips to communicate your care for your employees. Who knows, the right tip, recalled at the right time, may help save an employee from a life changing accident.

Size Formats

Available in 16:9 (up to 4K 3840x2160), 9:16 (up to 4K 2160x3840) Also available as a data feed to be incorporated into a custom design.

Audio Is Not Required

No audio included.
Length Per Clip

We recommend displaying each graphic for 10-15 seconds, but you may choose any duration.

Refresh Frequency

Every time the feed is requested, a random set of Safety Tips are updated from an existing library. The library pool is updated on a continual basis.

Recommended Loop Fill

This feed can fill between 0:10 - 2:00 of total time in your loop. You can insert this feed at several separate spots in your playlist and play different graphics in each slot.

Playback Methods

Delivery options include Media RSS, Direct URL, Flash SWF, HTML or our Delivery Boy Windows app.